Cupcake Cabernet Sauvignon 750ml
A Cabernet Sauvignon from California.

Cupcake Light Hearted Rose 750ml
A Rosé Wine from California.
Bright notes of fresh grapefruit and watermelon coat the palate and are met with silky flavors of pe…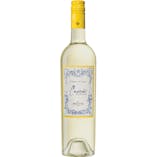 Cupcake Moscato 750ml
A White Wine from Italy.
Our Moscato comes from Italy's renowned Tre Venezie region where we found incredibly lush, flavorful…

Cupcake Pinot Grigio 750ml
A White Wine from Veneto, Italy.

Cupcake Red Velvet 750ml
A Zinfandel from California.
Our Red Velvet is made up of grapes from some of the finest vineyards in California. This rich, silk…

Cupcake Sauvignon Blanc 750ml
A Sauvignon Blanc from Marlborough, New Zealand.