Refine Your Results
Showing 1 - 24 of 77 results.
Refine Your Results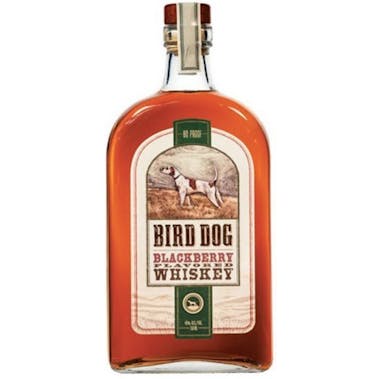 Bird Dog Blackberry Whiskey 750ml
Bird Dog Blackberry Flavored Whiskey is crafted by infusing two hand selected, all-natural blackberr…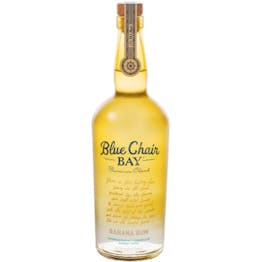 Blue Chair Bay Banana Rum 750ml
We took our classic beach made white rum and added caramelized banana with a whiff of island spice a…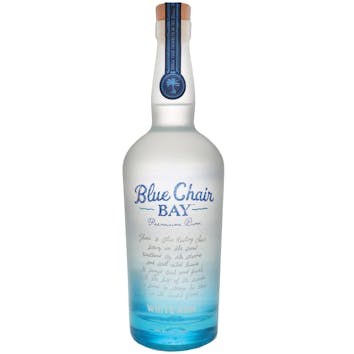 Blue Chair Bay White Rum 750ml
There's something about the sunlight, the waves, and the breeze across the bay that changes the natu…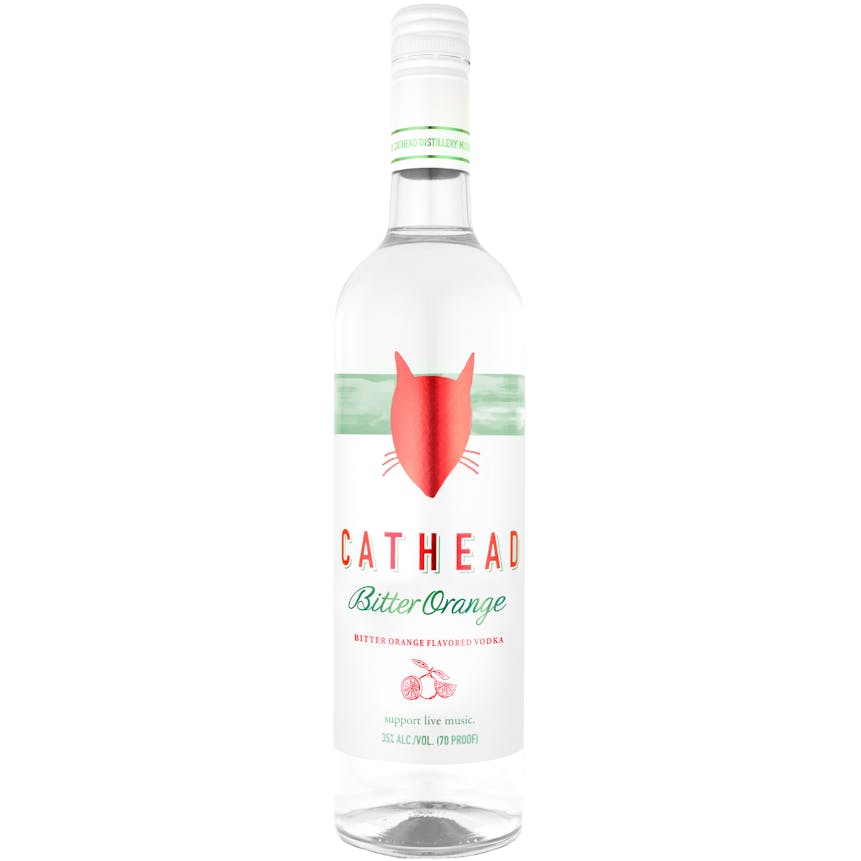 Cathead Distillery Bitter Orange Vodka 750ml
Inspired by our Gulf South roots, Cathead Bitter Orange uses all natural ingredients to create real…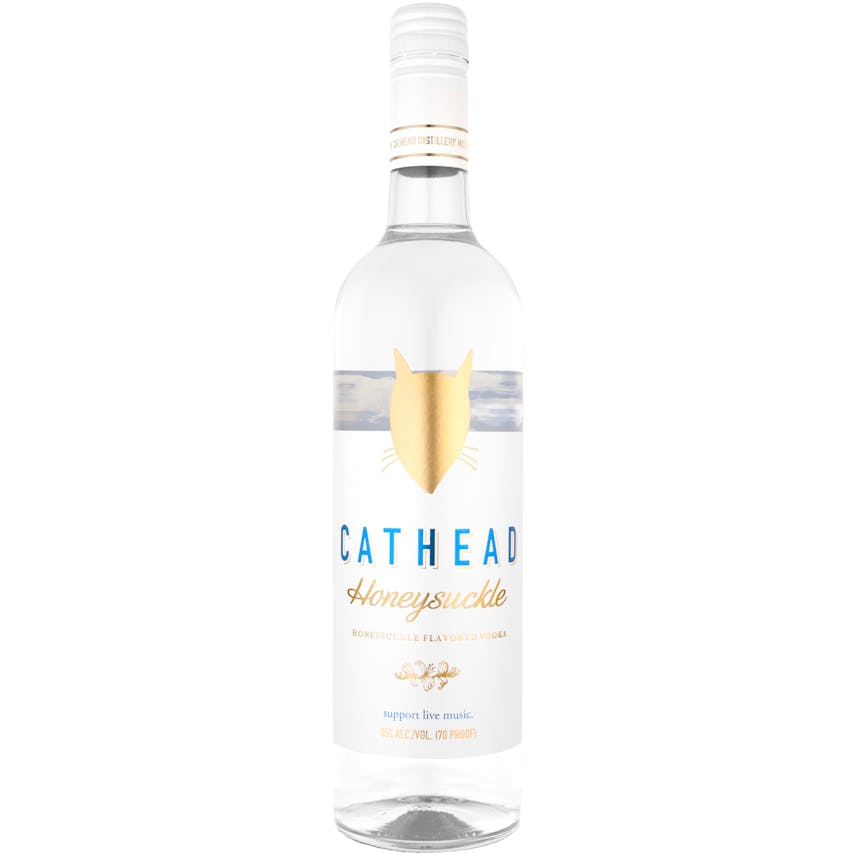 Cathead Distillery Honeysuckle Vodka 750ml
Soft floral & herbaceous aromas of honeysuckle. A sweet and delicate flavor with a well-rounded, fre…

DeKuyper Creme de Cacao White 750ml
This sweet-chocolate liqueur is an essential ingredient to rich, creamy cocktails.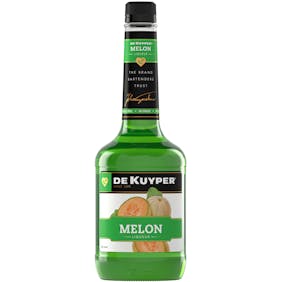 DeKuyper Melon Liqueur 750ml
Bask in some melon madness for top-notch margaritas and martinis.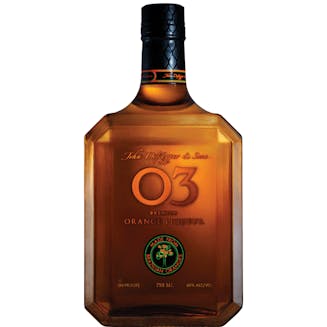 DeKuyper O3 Orange 750ml
Give your cocktail a Brazilian twist. Introducing JDK & Sons ® O3 orange liqueur with 100% Brazilian…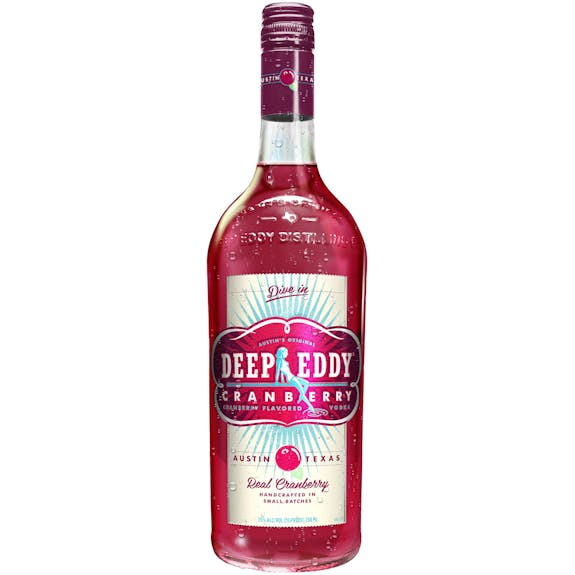 Deep Eddy Cranberry Vodka 750ml
Made with real cranberries, grown by family-owned farms in New England, our Original Vodka and light…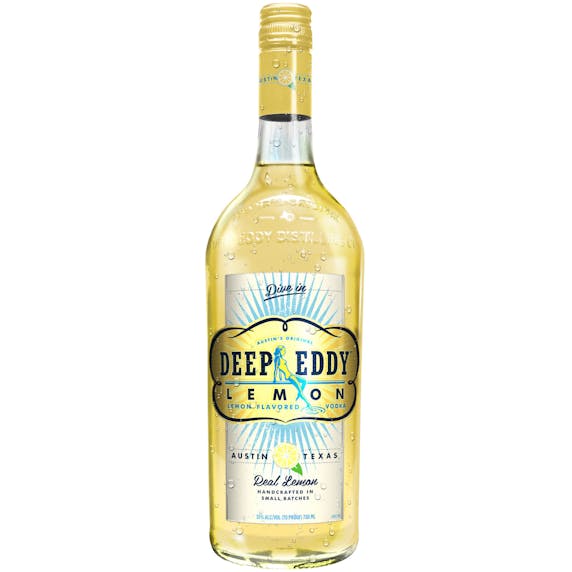 Deep Eddy Lemon Vodka 750ml
Made with real lemon juice and our silky smooth Deep Eddy Original Vodka and lightly sweetened with…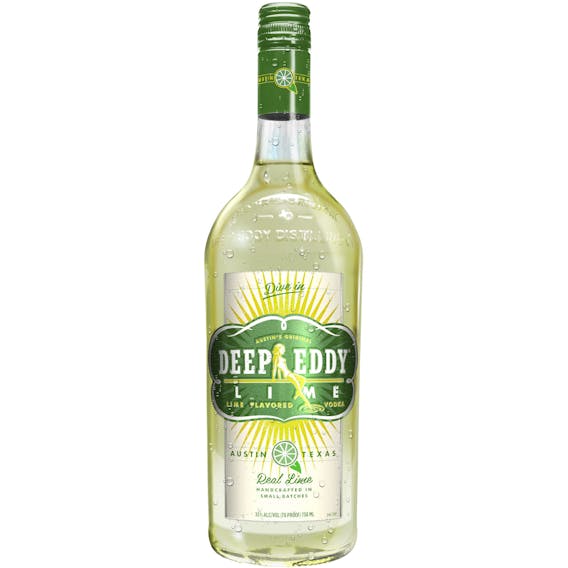 Deep Eddy Lime Vodka 750ml
Deep Eddy Lime Vodka is made with real lime juice, our award-winning Deep Eddy Original Vodka, and l…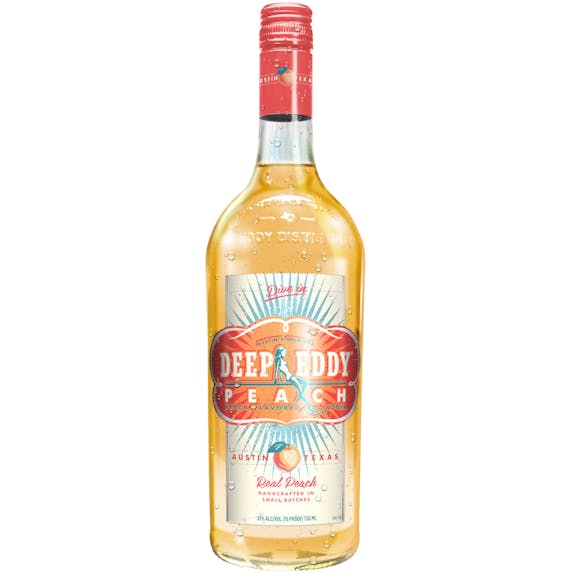 Deep Eddy Peach Vodka 750ml
Deep Eddy Peach Vodka is handcrafted in our Texas distillery from real peaches and our award winning…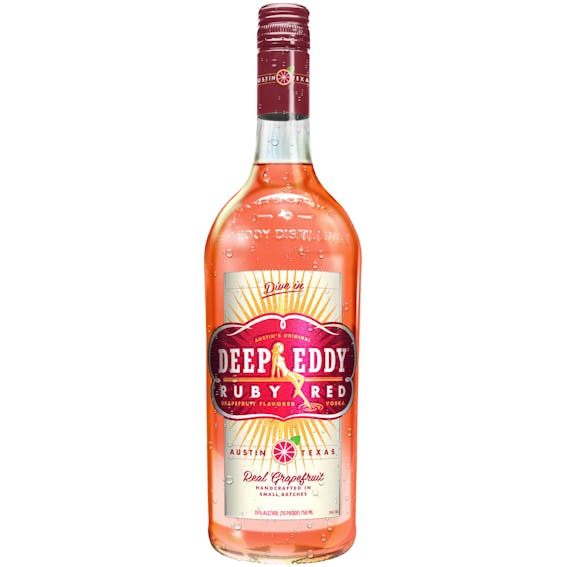 Deep Eddy Ruby Red Grapefruit Vodka 750ml
Deep Eddy Ruby Red Vodka starts with our award-winning Original Vodka and is infused with real Ruby…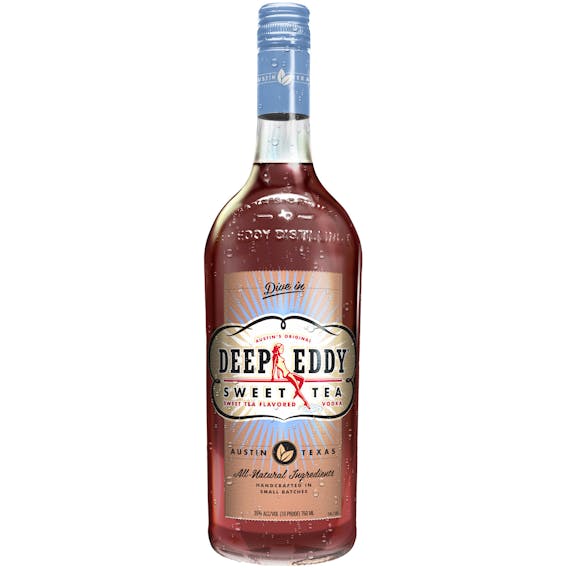 Deep Eddy Sweet Tea Vodka 750ml
Deep Eddy Sweet Tea begins with our 10x-distilled Original Vodka, to which we add real, whole-leaf I…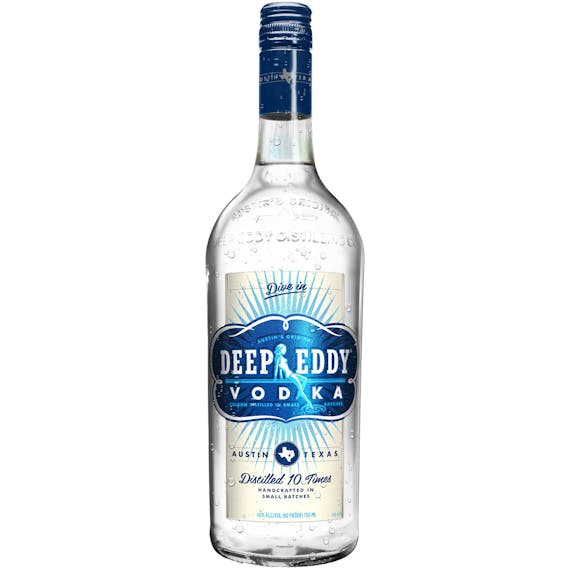 Deep Eddy Vodka 750ml
Our original vodka is made in small batches from the highest-quality corn. We distill 10 times in ou…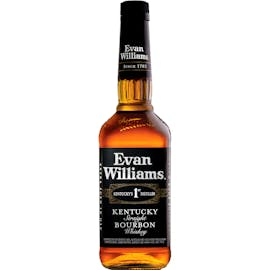 Evan Williams Black Label Kentucky Straight Bourbon Whiskey 750ml
Our Kentucky Straight Bourbon is full of character and simply done right. Named after Evan Williams…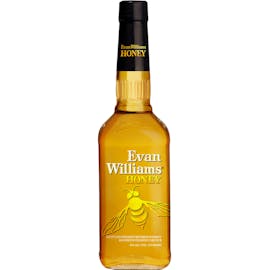 Evan Williams Honey Bourbon Whiskey - Kiamie Package Store 750ml
Our blend of smooth Kentucky Straight Bourbon and sweet natural honey is all flavor-no sting. Best e…

Evan Williams Peach Bourbon 750ml
Fresh peach is blended with Evan Williams Kentucky Straight Bourbon Whiskey, and bottled at 35% abv…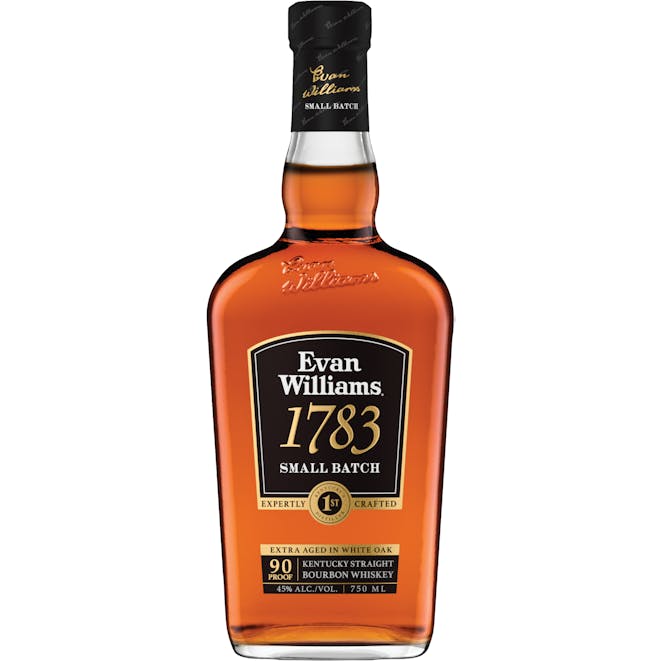 Evan Williams Small Batch 1783 Kentucky Straight Bourbon Whiskey 750ml
Evan Williams 1783 Small Batch honors the year that Evan Williams founded Kentucky's First Distiller…
Evan Williams White Label 100 Proof 750ml
Bright Gold. Caramel with hints of vanilla, oak & barley. Citrus on top of vanilla & black pepper. W…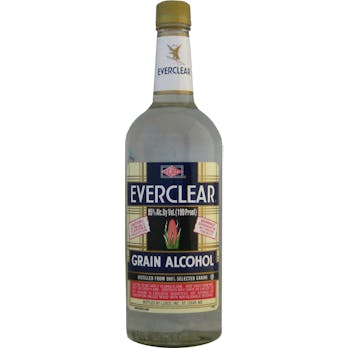 Everclear Grain Alcohol 190 Proof 750ml
Distilled from 100% selected grains, Everclear provides a neutral flavor profile along with a high p…

Ezra Brooks Black Label Kentucky Straight Bourbon Whiskey 750ml
It starts with genuine Kentucky sour mash. Then it's aged the old-fashioned way, charcoal filtered…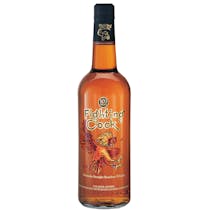 Fighting Cock Kentucky Straight Bourbon Whiskey 6 year old 750ml
The bad boy of Bourbon is bottled at a robust 103 proof, but its 6 years of aging smooth out the fea…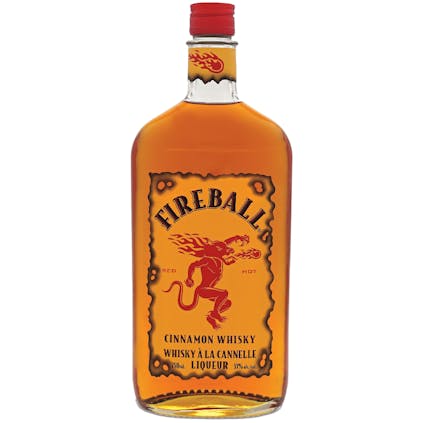 Fireball Cinnamon Whisky 750ml PET Bottle
Fireball Cinnamon Whisky was the original flavored whisky on the market. If you haven't tried it yet…