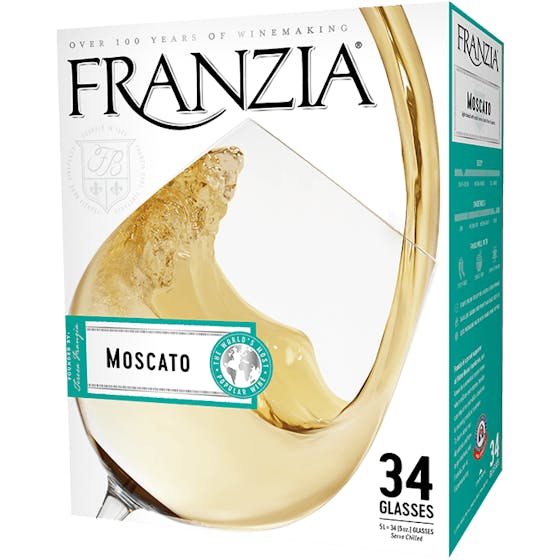 Franzia Moscato 5L Box
A Muscat Blanc from California.
A sweet wine with delicate aromas of juicy peach and flavors of ripe apricot. Serve chilled. Enjoy w…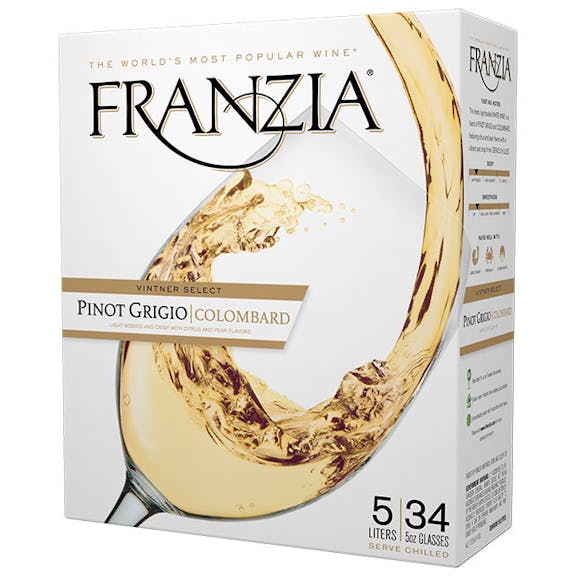 Franzia Pinot Grigio / Colombard 5L
A wine.
A fresh, light-bodied white wine with citrus flavors and a vibrant finish. Best served chilled. Enjo…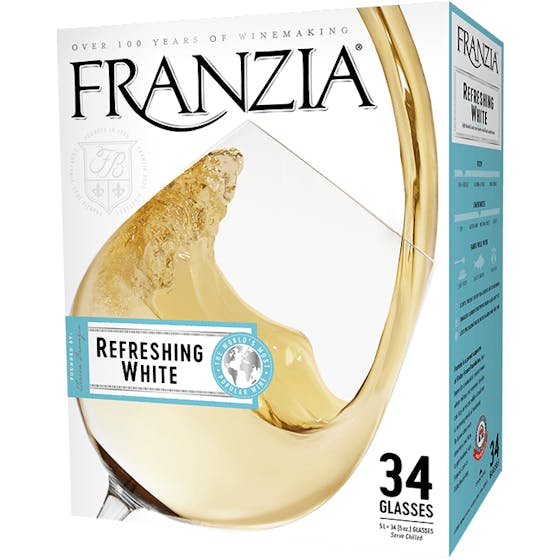 Franzia Refreshing White 5L
A wine from California.
A white wine that is light and easy to drink. Serve chilled. Pair with simple pasta or seafood.