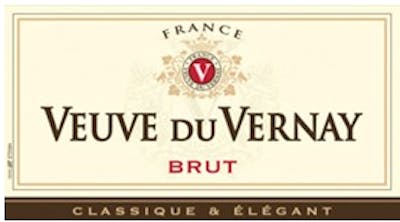 SKU: 13433
Veuve du Vernay Brut - Kiamie Package Store
---
---
Eye: Light yellow, pale gold with very fine bubbles. Nose: Fresh on the nose, vibrant aromas expressing a delicate blend of floral and fruit-driven notes. Palate: Rich and full on the palate, extended finish of fruity notes, very light and refreshing finish showing clean minerality and citrus.
Click HERE to learn about and browse our wide selections of Wine
Pale and crisp, this has yeast and herb flavors, with a creamy character from the mousse. Light and just off-dry, this would make for a fine apéritif.